Scheduled Workshops
SPECIAL DATES
Come join our monthly Women's Retreat of Bibliodrama, always the first weekend of every month:
Friday: Dinner is 5:45 – 6:30. Bibliodrama is 6:30 – 9 pm.
Dessert and drinks following session.
Saturday: Breakfast and Wrap-Up Session.
Retreat ends at noon.

$80.00 (scholarships are available). CEU's provided for National Association of Alcohol and Drug Addiction Counselors, National Board of Certified Counselors, and the National Registration of Certified Group Psychotherapists. Call for details.

February 28th, 9 – Noon: "Psychodrama Drama for Professionals" at Valley Star Community Services, San Bernardino. Call for details.
If you are interested in attending, please contact Karen at karen@imaginomincs.org at your earliest convenience.
Calendar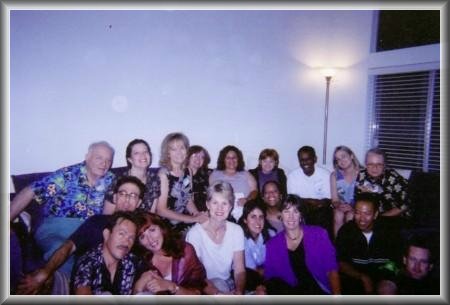 Do not be as concerned
about what the world needs
as much as what makes you
come alive because what the world
needs is people who are fully alive.
( unknown )